services
A leader in managing complexity to
deliver results
We have the engineering and technical expertise to develop and execute environmental remediation and geotechnical construction projects with dependable quality and within schedules – every time.
15,000,000+
cubic yards of soil mixing
performed
10,000+
residential and community
properties remediated
1,000+
radiological materials
management projects
235
cap and containment systems
constructed
200+
brownfield sites remediated
150+
superfund sites remediated
150+
mine, smelter, and battery sites
remediated
3,575,000+
pipeline abandonment linear feet
Industries where we help our
Clients achieve their goals:
Chemical
LNG
Manufacturing
Mining and Metals
Oil and Gas
Real Estate
Publicly Funded
Transportation
Utilities
Put us to work
Bioremediation
Cap and containment
Chemical fixation
Chemical oxidation
Chemical reduction
Coal ash impoundment and landfill closure
Cutoff walls
Decontamination and demolition
Dewatering and water treatment
Excavation
Ex-situ treatment
Habitat and wetlands restoration
Health physics
Hydrographic surveying
In-situ solidification/stabilization
Isolation barriers
Liquids/solids separation, dewatering, and water treatment
Manufactured gas plant site remediation
Marine construction
Marine sediment sampling support
MARSSIM/MARSAME & MARLAP support
Mechanical and hydraulic dredging
Permeable reactive barriers
Radiological licensing and waste disposal
Radiological surveys
Residential remediation
Sediment processing and management
Sheet pile installation
Shoreline and bank stabilization
Slurry wall construction
Stormwater management, and erosion and sediment controls
Subaqueous capping and covers
Subaqueous in-situ stabilization/solidification
Wet soil conditioning
Learn about our Environmental Remediation projects
Cutoff walls
Deep soil auger mixing
Dewatering and water treatment
Earth retention / structural support
Ground improvement for LNG construction
Ground improvement for plant expansion
Ground stabilization / settlement and liquefaction mitigation
In-situ gravity retaining walls
Overlapping columns
Shallow excavator mixing – mass solidification
Sheet pile installation
Slurry wall construction
Soil mixing – wet and dry
Soil-cement columns for tank pad support
Soilcrete columns
Wet soil conditioning
Learn about our Geotechnical Construction projects
Delivering execution excellence
Industry-
leading health
and safety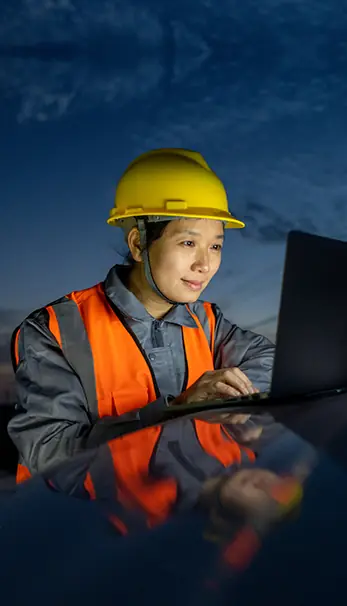 Meeting or
improving
schedules
Dependable,
quality work
Let's work together
We want to hear about your project. Learn how we
deliver results with innovation.